How To Help With Post Con Blues
We all get there Sunday evening/Monday morning post-con. You just had one of the most fun weekends of your year and just like that, it's over! The adrenaline wears off, the tired sets in, the bittersweetness of a weekend gone by, and then you come off it lost and having to go back to reality while longing for that fun again, but ALAS, the next Anime Boston is another year away!
How can you possibly deal with these post-con blues? Well, there's a few things to smooth it along.
1. Group Anime Viewings/Video Game Playing
Get some snacks or something and get together with friends one night a week, and watch some anime or play video games! You can watch a series together over time, or have your own little game tournaments!
2. Check Out Local Japanese Cultural/Themed Events
There's the Japan Festival Boston coming up in June as part of the Cambridge Arts River Festival, and sometimes there's a Japanese/Asian related art exhibit around the area!
3. Keep An Eye Out and Attend Other NEAS Events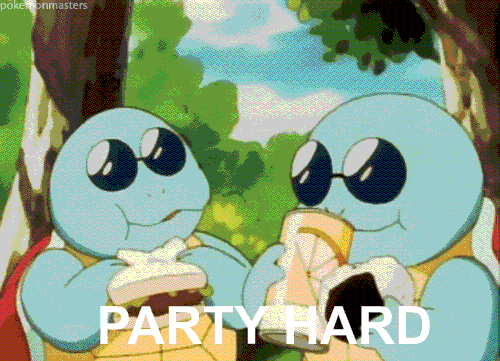 The New England Anime Society is the parent organization of Anime Boston, and aside from the con, NEAS does small events throughout the year such as last year's Cosplay Brunch with Geek Central, and anime viewings at Boston First Night.
4. Stare At This Picture of Paaaaaanddaaaaaaaaa
LOOK AT THE PANDA. LOOK HOW HE GO WHEEEEE SLIDEY TIMES.